Maybe I am that mom
Actually, I totally am.
March 2016
By Nathalie Hardy | Yamhill Valley News-Register
Recently, as I was walking my boys to school, I noticed a couple of women point and cluck as they walked their purse-sized dogs.
I glanced at the three of us, trying to determine what the tsking might be about.
Ah, yes. My 6-year-old with the tank top and no coat.
I can see, to a passerby, that could raise an eyebrow. Perhaps even the question: What kind of mother sends her kid to school without a coat?
Right here. I do. I'm that mom.
But in the moment, I suggested to him we go back to the house and grab a coat, "Maybe just carry it so people know your mom cares."
"I'm not cold," he said. "And, you're not wearing a coat," he added,staring at me with the same brown eyes and expression I make when I've driven home my point successfully.
"I thought we aren't supposed to worry what other people think." With the same face as before, I realized I was giving in to the same kind of peer pressure to which I'm trying to raise them to be resilient.
Some may say it's not the same thing at all, but actually, it is. Because I have a solid, thought-out reason for allowing him to choose whether or not he's cold, and it's actually pretty simple: I want him to listen to his body and make decisions accordingly.
At the age of 6, he is plenty old enough to know if his body is cold.
Every office has that one employee who is always hot, or always cold, regardless of the setting on the thermostat. In adults, we allow for these ranges of preferences. Why is it so hard for some to comprehend that it might be the same for children?
A few weeks ago, we were walking out the door. We reached the fence before he told me he'd be right back.
He returned with a coat and hat because, "It's sure chilly today."
There are plenty of places I intervene and override the impulses of my young boys. But I do my best to honor their initial instinct, because I want them to do the same for themselves.
Ironically, the same day Jake pointed out I was not practicing what I preach with the whole "who cares what other people think" thing, he learned an additional life lesson.
At school, another caring adult was concerned he wasn't wearing a coat. It turned into a thing I won't detail here, because I know with my whole heart she was doing her best to take care of a little boy who looked cold.
The thing is, even if he was cold, he didn't need to be rescued. He could've stayed cold for the small amount of time he was outside and then maybe being cold and uncomfortable would clue him into perhaps taking a coat to school in case he wanted it later in the day. This is a small-stakes lesson for the life skill of thinking things through and planning ahead.
So you see, it's not just a coat to me. I'm okay with letting my kids shiver a little.
When the boys were younger, I spent more time padding the edges to protect them from pain and discomfort. As they've grown out of their toddler years, it's time to offer a little less cushion and a little more opportunity to suffer, or benefit, from the consequences of their choices.
It's not exactly like I'm handing over a book of matches and seeing what happens. It's just a coat.
If my son were sick, shivering and upset that his mom didn't let him wear a coat, or that he didn't have access to one, that's the time for a grown up to help the kid out.
For the record, I love and appreciate my boys' teachers, and the staff at their little school. We aren't always going to agree on how a situation should be handled, but I know that we trust each other to do the best we can in any given moment.
I've learned, for example, not to send an e-mail with all caps and exclamation points until I have all the information. I've also learned to be a little more upfront when needed.
Last week, Jake opted out of dinner. Then he insisted he was starving, because he missed dinner and hadn't had anything to eat for breakfast.
Actually, there were plenty of healthy options for breakfast. He just didn't want any of them.
So I posted this message for any concerned adult in his life that day:
"Jake may be hungry this morning. Let the record show, it's not that I didn't give Jake dinner last night, it's that he opted out.
"Please help him understand that's not the same thing. And thanks for the way you love our kids, including your desire to keep them warm.
"xo Nathalie."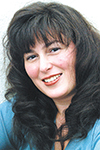 Hardy writes in the margins of her life with two young boys who understand deadlines come before dusting.